Build my shed
I'll build my shed! my dream shed!
Take your shed dreams to the next level and build my shed custom planning we know where a mans santuary! is and where they get some of their best ideas.Understaning your ideas and design plans makes smart and easy building dreams come to life and some good planning to get your idea's off the ground.
Developing your build my shed plan is time consuming and can take many hours to get right to build your own dream shed with a good layout saves you money you need to make sure your assembly and design, storage area's are functional and workable. Location of your shed plays a key part in any future projects and work you may wish to do so make sure you have good access to your shed and you are able to have good access for your materials that you will require.
| | |
| --- | --- |
| | Understanding your sheds materials and functions are very important aspects of a good shed design, many plans do not list timber sizes and are hard to read with incorrect viewing angles not being able to determine the correct method. With good plans being able to generate a materials list can save considerable time and money and allow you to generate a good outcome very quickly. How about a reading study off the main shed how relaxing with a research library full of DIY projects just waiting to be completed.  |
| | |
| --- | --- |
| | Having your tools and projects in a proper storage tool shed allows you a good clean dry environment for  working with the right planning and understanding of what's needed to get tasks underway. Here you can control your building project work as all your equipment and projects are locked away and safe with much less mishaps. |
| | |
| --- | --- |
| Who said a mans shed is boring! when you can achieve this kind of outcome with a little planning and skill you can have a pleasant work area. Many materials could already be on your site or nearby to use for this project try to source locally.  | |
Materials involved in your shed project can be sourced from many different sources sometimes you might have them already in your premises even your neighbor or a freind could help you with some of the materials and even online sources are available to gain materials make up a list
Timber sections
Windows
Door frames
Floor timbers
Roof sections
Cladding materials
Doors
Concrete Footings / Slab
Steel brackets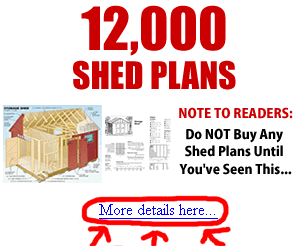 Next Page Click Here

Local Business Build your Niche business using one of the best proven online platforms once you build your site be it for products, services, trades, materials, Graphics, Information,Help, Product Review pages, Garden designs, Interior layouts enhance your business delivering good products to your customers Get a free 90 Day money back trial check below if you are time poor way to busy!..... then let Sitesell consultants build your business site for you (Check costings).